Nike SNKRS app is a one-stop sneaker shop that grants mobile access to the most premium Nike sneakers. Today, SNKRS acquired more new members than any other digital channel for Nike. It has become Nike's latest way to game supply and demand of hyped products. To mark their new era of growth, Nike wanted to create a revolutionary and disruptive retail destination that caters exclusively to users of its SNKRS app.

To thrive in an era where shoppers have endless sneaker and clothing options, we wanted to investigate new ways to engage. We sought to merge its digital and physical shopping experiences seamlessly. The solutions include adding an app integrated robot arm system for customer pick up and try on, an in-store only scratch card raffle that requires app activation, and an exclusive winners-only mist room that also need app activation to pick up sneakers. The graphic language explores the concept of high-tech treasure hunting with type & imagery that references a scratchcard's unpredictability. Evoking nostalgia through tactility speaks to the lost art of copping. The ultimate goal is to bring a product, a story, and experience together to create something that builds magic and emotion for its consumers.


Team
Jeremy Barragán
Dylan Manley
Watch reel for this project: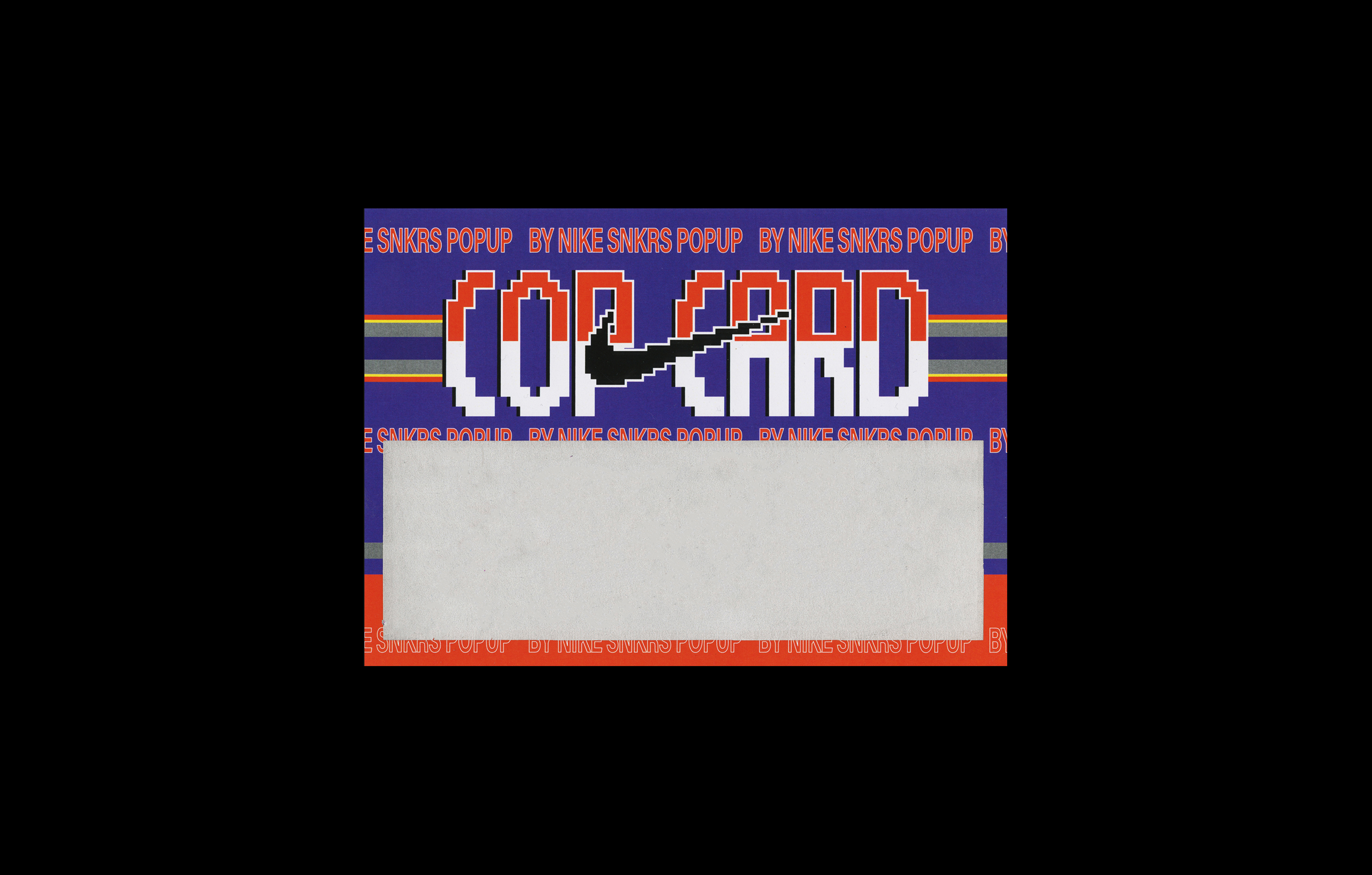 Simply open your iPhone camera to activate this exclusive in-store only scratch card raffle.
Move your camera closer to the QR code on the scratch card, then tap on the website tab that pops up.

Did you take an L or W?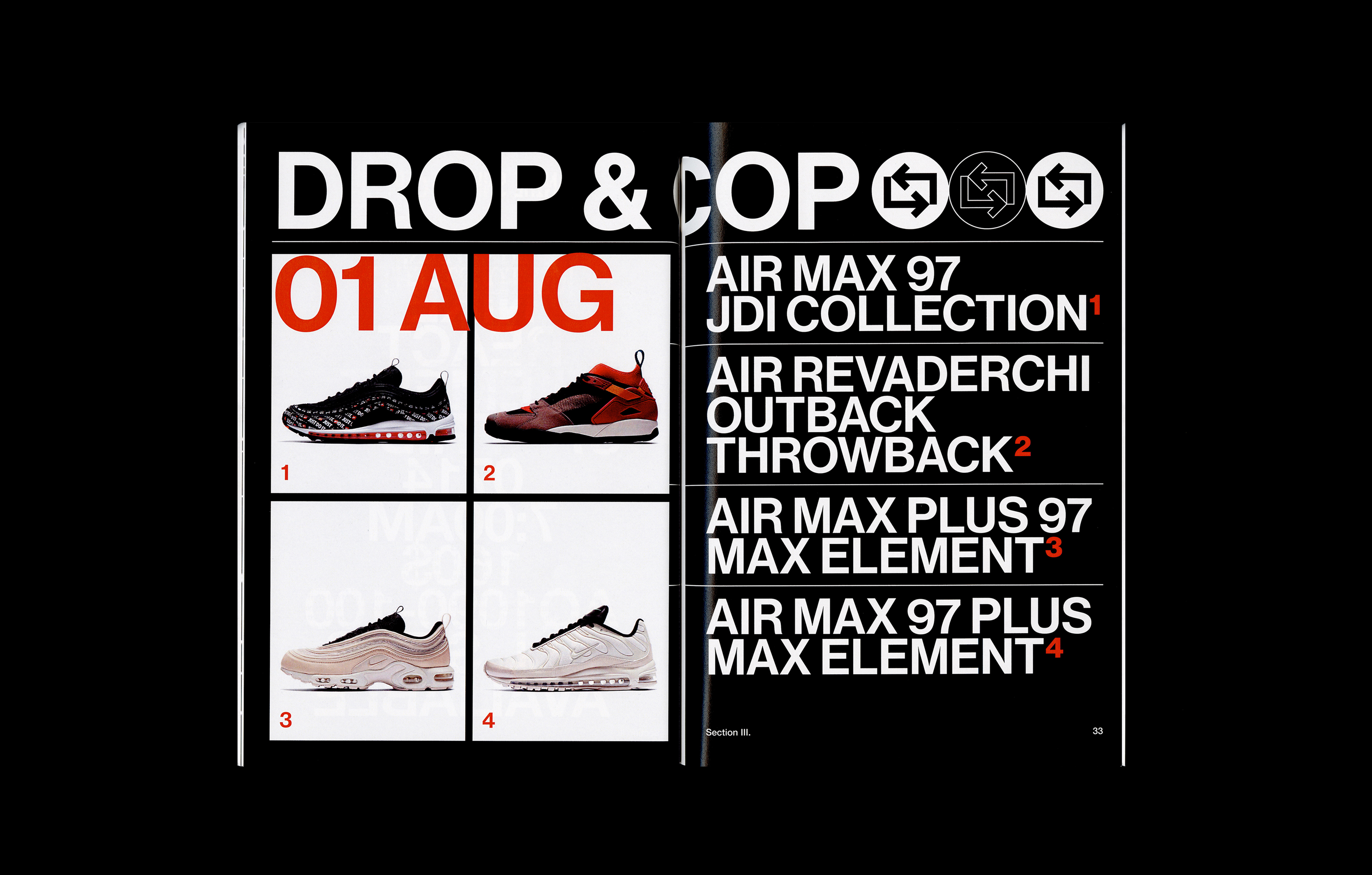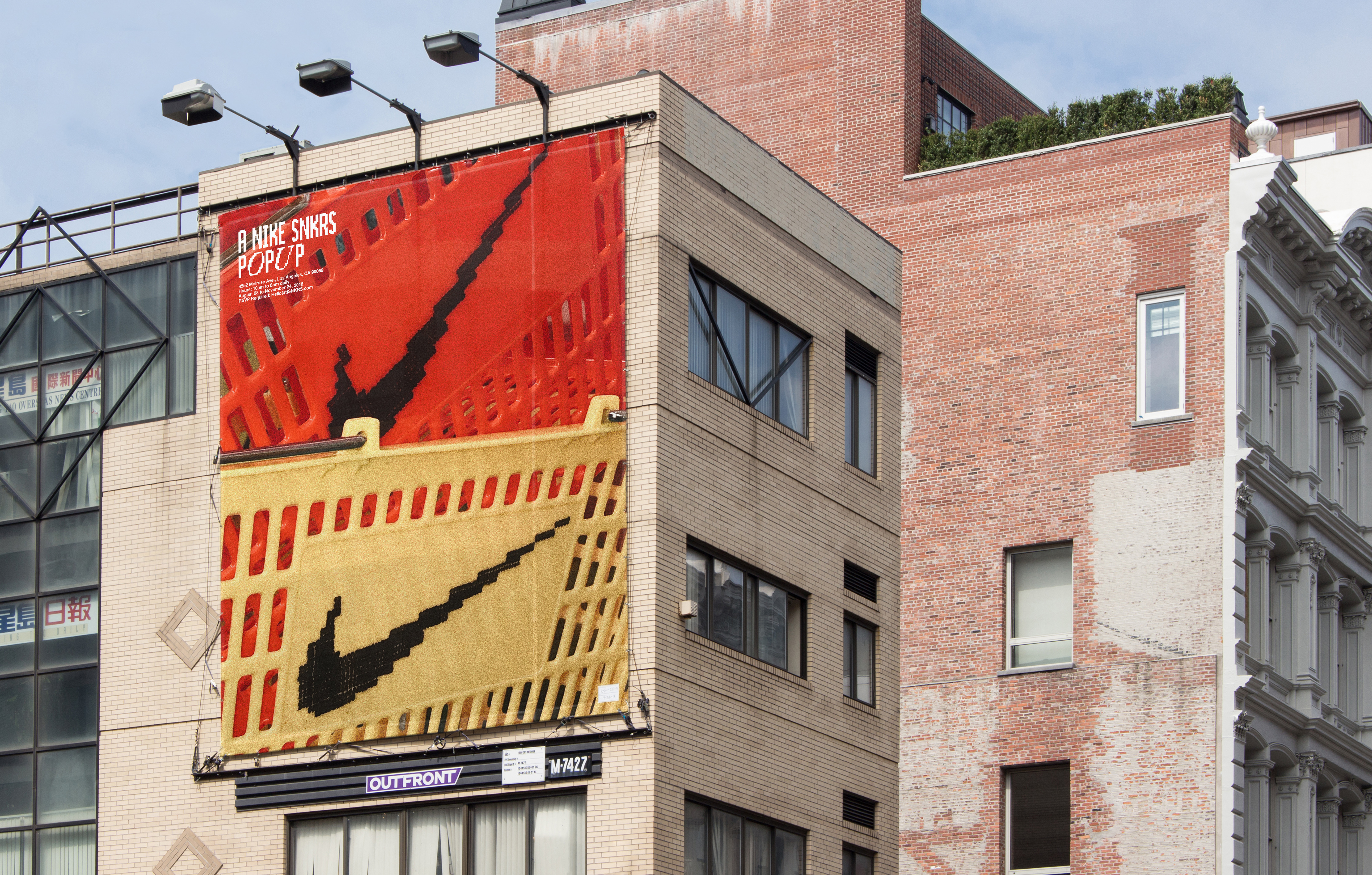 A Nike SNKRS Popup Shop is divided into three distinct zones: the Bodega, the Brain, and the Womb. Each zone houses different functions and has it's own unique environment.

From the outside, you can not tell what is hidden within the shop. Upon entering, a SNKRS consumer will be surprised to enter a compact, Bodega style space. A Nike-Cola vending machine behind the counter serves as a secret entrance into the Brain. After exploring the futuristic, high-tech environment of the Brain, the shopper then enters a vestibule that contains rain ponchos for the use of the last and final space: the Womb. In this space, users walk around a mist-filled room in search for ultra-rare shoes.

The entire experience of the store mimics that of the SNKRS app. The more you explore, the more rewards you unlock. In the case of the Popup Shop, users are able to unlock and buy rare shoes the further in they go into the store.

This is a vision for the future of retail. Gone are the days of mindless shopping. Now is the era of destination retail: stores that provide mystery, excitement, and amusement.